About The UPstander's Podcast with Dr. Omekongo
An UPstander is someone who sees something and takes a stand. Here we will explore issues relating to social justice. Some posts will be motivational, some educational. Some times I may drop a rhyme or poem! The goal is to share stories and opinions that help us build a human family. Share your thoughts and share with others!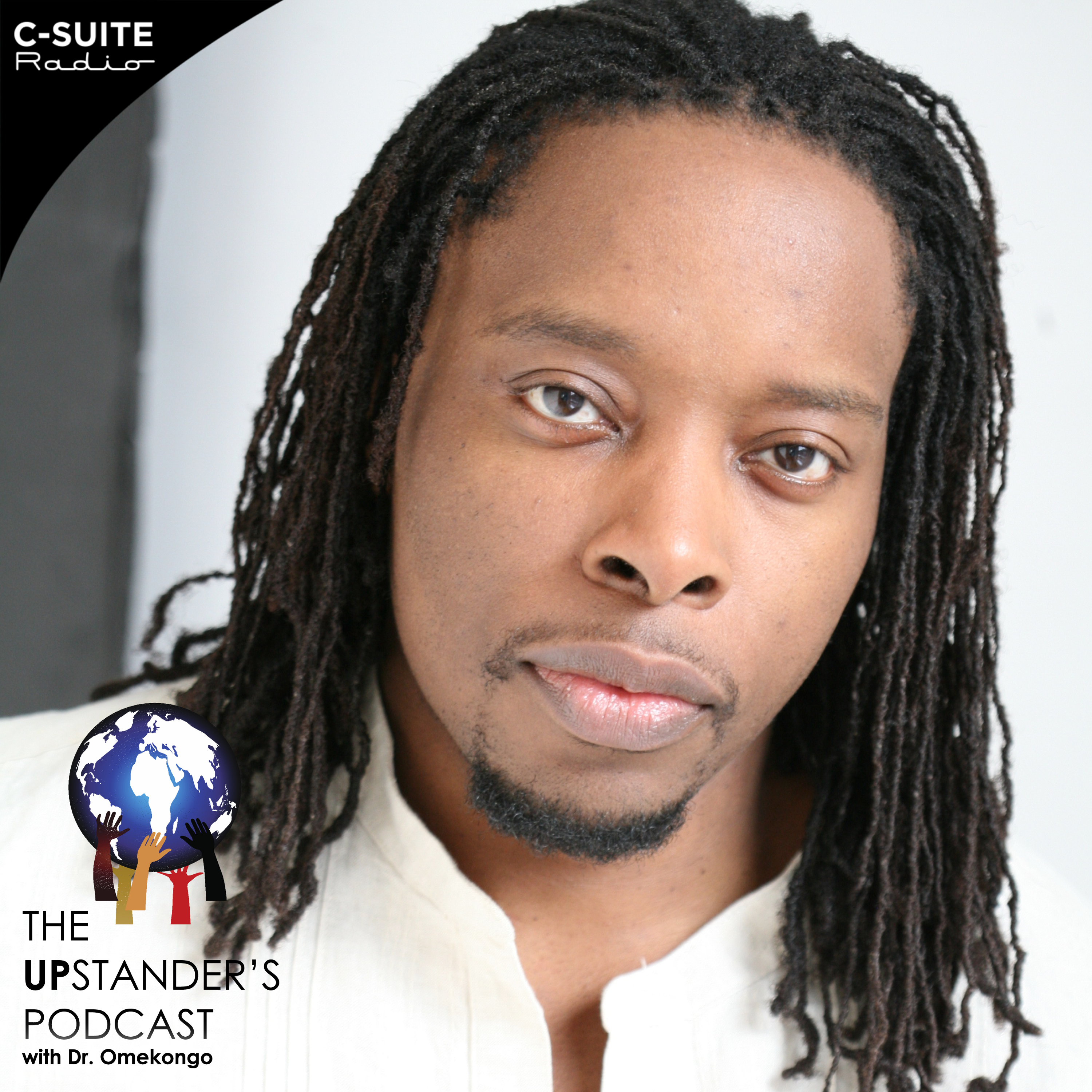 Like many, I was horrified to watch the treatment of...

I sat down again with Julie Wright and Kidd of...

I joined this amazing panel on Areva Martin's "The Special...

In this video I talk about how you as parents...

We can't let nativism win. We can't let ignorance win....

I agree that @dababy used homophobic language that should be...

I wrote this poem to speak about the tragedy of...

Just wanted to express my support for Simone Biles, Naomi...

I commend the owners of the Cleveland baseball team for...

Macy Gray sparked a great debate about the need to...

Let's celebrate today and keep fighting for justice tomorrow. We...

I've been so frustrated with the lack of coverage of...

We all need to stand up against the anti-Semitic comments...

Words matter. Today is NOT the "anniversary" of the murder...

For my 100th podcast, I'm proud to share a song...

Mental Health Awareness Month is a great to make sure...

I wrote this poem in tribute to all the survivors...

I spoke with i24NEWS about the Derek Chauvin trial, defunding...

I'm happy for the verdict but when I think of...

I sat down with i24NEWS' Natasha Kirtchukto discuss the tragic...

4 WNBA greats stepped into our Bikram Yoga Works &...

I spoke with i24News about the ongoing debate in America...

I was so honored to be a guest on "The...

I was a guest on 1210 WPHT radio with veteran...

I joined the Sean Hannity show to debate Dr. Suess...

I was honored to be part of a great panel...

I pride myself on being a continual student of life....

In this video I explain "Rule of 7" challenge to...

Just spoke with i24NEWS in Israel about the significance of...

The year 2020 has been called the year of America's racial...

We can't talk about healing and unity without holding people...

Happy new you! If you don't learn all the incredible...

I agree that there's a great deal of sexism w/the...

I wrote this track to use hip-hop to raise awareness...

Greetings Upstanders! I hope this message finds you well. This...

I do not believe that African Americans can appropriate African...

While I will always start by giving credit to black...

My kids live to see the first African American and...

I joined republican strategist Kodiak Hill Davis on i24 News...

It's time to put up or shut up! Get out...

I talk often about finding common ground. To that end,...

It's time we stop putting so much stock and faith...

It just is what it is. Let's call a thing...

The attempt by the Wolverine Watchmen to overthrow the Michigan...

I spoke with Natasha Kirtchuk of Israeli i24news TV about...

I pray for the officers who a coward attempted to...

Here I share how some of my poetry was created...

I shared this poem in tribute of my father, Reverend...

Today I share my first poem entitled "Act this way"...

Yo I'm tired, I'm tired, but also inspiredTime to vote...

Hey Upstanders! In this week's episode, I perform the poems...

In this episode of "DECIPHERED! A spoken word series," I...

In this episode, I do an encore performance of "Signs...

LyricsHappy Father's Day to real dads out thereAin't no one...

In honor of Juneteenth and our continued fight for social...

I dedicate this speech to the class of 2020. I...

I spoke today with U.K. station talkRadio about the killing...

Here are the lyrics to a song that I wrote...

I sat down with Eliz Greene & Thom Singer of...

This poem for Music Monday is entitled "Big Bid'ness" and...

I believe we will win if we don't give in....

Do you see YOU or your family in the Ahmaud...

In this episode I use the 4 principles from my...

I wanted to give you some motivation to start your...

I share 3 poems, "Hell", "Act This Way", and an...

Oprah said that you get in life what you have...

In my new series "Deciphered" I give a live performance...

No matter where you are in life, the rest of...

Now is not the time to shrink! It's time G.R.O.W....

Remember family, amidst the #coronavirus outbreak, you don't HAVE to...

We all have some form of privilege. This post is...

The late Zig Ziglar said that fear is nothing but...

Les Brown said "If you wanna keep getting what you're...

There is so much talk about the college cheating scandal...

Steve Duncanson said that whenever you stop fighting for what...

This song compilation is designed to highlight the challenges our...

Ask yourself, who are you when it's time to speak...

In this episode I discuss what you can do to...

I share this poem often at many of my speeches...

We spend so much time celebrating the successes of JAY...

It has been said that if you understand the "why"...

This post can be helpful for any company dealing with...

Joseph Encinia spent the weekend teaching at our studios (www.bikramyogaworks.com)....

Focus on keeping people around you who motivate you to...

As we have seen in this past election, our politicians...

Sharing my thoughts from my article on the JAY Z...

The media is still killing Nipsey Hussle in two ways:...

We have spent the past few days shouting at each...

Life is a battle for territory! As soon as you...

First Lady Melania Trump's "Be Best" program is a farce...

While what Russia did is wrong and must be condemned,...

The arrest of an 11-year old African American student in...

We have spent so much time in whataboutism about the...

Less than 2 hours after Rep. Ilhan Omar made her...

Years after Charlottesville, I still find myself asking the same...

Tucker Carlson falsely equated democratic rhetoric with having the possibility...

Here are some simple steps to improve your diet! Let's...

As we continue the necessary fight to keep immigrant families...

...succeed doing something you hate? George Burns asked this question...

You can't just say knowledge is power. The application of...

Sam Levenson reminds us to stop looking at the clock...

You can't have a better tomorrow if you are too...

In the wake of Nevada and so may other tragedies,...

In this post I speak about how we should not...

From President Trump on down, we continue to give famous,...

Dr. Ben Carson's comments about enslaved Africans being immigrants is...

Dr. Ben Carson's comments about enslaved Africans being immigrants is...

In this podcast I sit down with the hosts of...

I shared this post from a Facebook Live session where...

The shootings in Orlando should give us pause and focus...

I wanted to share with you a video from the...

Happy 2013! Now is not the time for resolutions! Now...

All of this talk about the fiscal cliff is driving...

Willie Jolley says that procrastination is the biggest nation in...