About The Leadership Update Brief
The Leadership Update Brief on C-Suite Radio with Ed Brzychcy is a podcast for today's entrepreneurs and business leaders who want to accelerate their growth towards next level success. We strive to work towards delivering great content that educates, informs, and inspires our audience. Our Transition Translations includes interviews with military service veterans who have made the move and established themselves in entrepreneurship and business leadership. Our mission is to share these, and other leadership lessons, to our listeners to inspire, educate, and encourage business leaders, entrepreneurs, and military veterans in taking their next steps and securing their forward progress towards greater successes in their ventures, and their lives.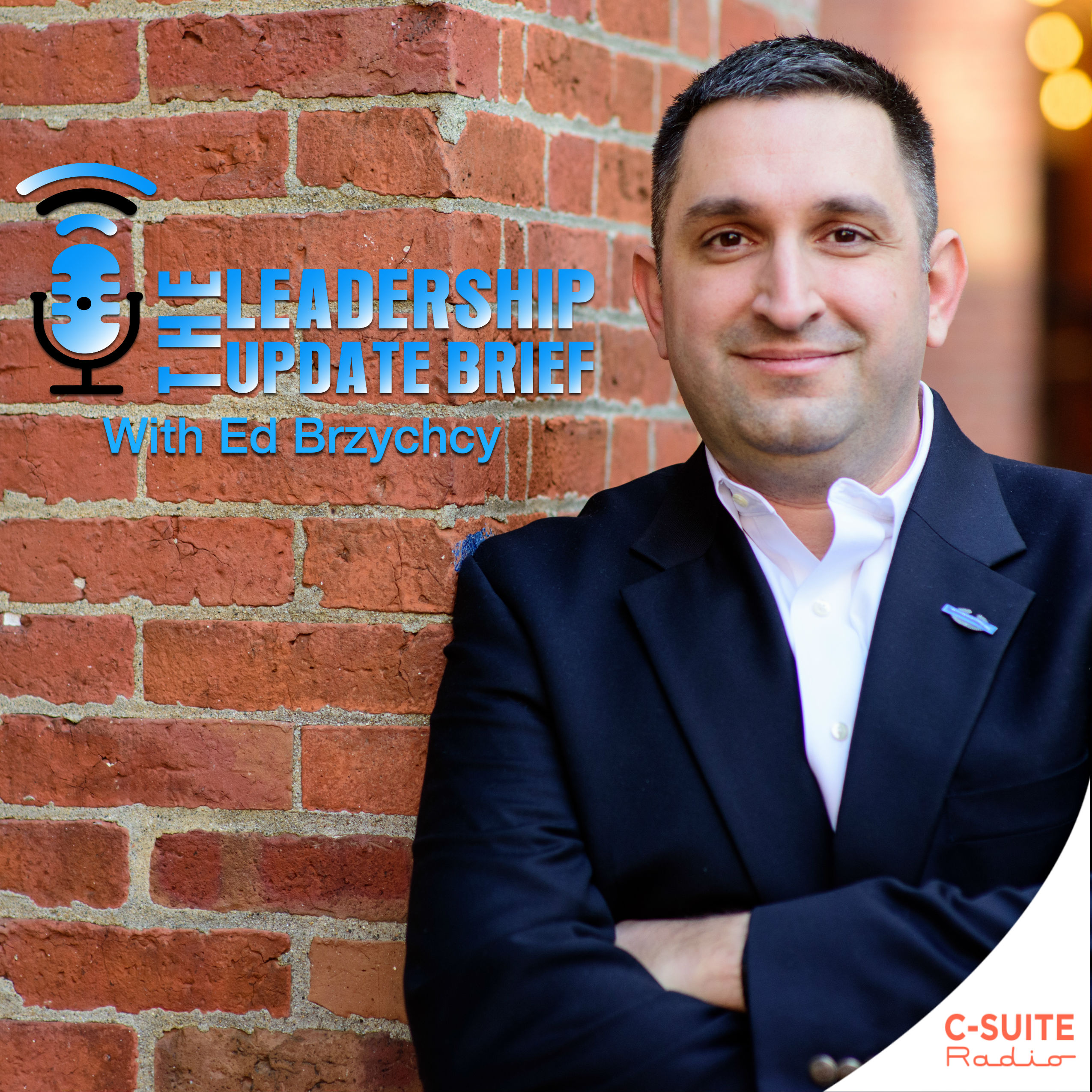 Join us for a discussion with Waldo Waldman, a decorated...

Join our conversation about veterans helping veterans across NGOs and...

Join us in a conversation with John Panaccione of VETtoCEO...

"I wish it need not have happened in my time,"...

In our most emotional episode to date, we look into...

The Coaching Leader - What Cultural Dynamics do you need...

In this episode, we explore leadership dynamics and culture impacts...

Join us as we kick off Season 2 of The...

Episode 20 is an amazing milestone for us. Join us...

Employee engagement has become a challenge for almost every organization....

Rob's book, It's Personal, not Personnel delivers a one-of-a-kind insight...

Crafting resilience is the one skills that many veterans perfect...

RallyPoint is an online platform of 1.6 million currently serving...

Changing anything requires persistence more than anything else. It takes...

The gap between the civilian and military is one that...

On this episode, we have a conversation with Josh Spodek,...

There are 140,000 veteran-owned businesses across New England. The NEVCC...

Today we get the inside story about creating one of...

Teams are critical to our organizations, but building productive, collaborative,...

In this week's episode, we explore some of the various...

Successful change and transformation do not just require a mentor;...

In this episode, recorded at 1623 Studios, we speak to...

This week we speak with Ed Marsh of Consilium Global...

In an episode where we break with our traditional guests,...

What is required for successful change and transition? Patience and...

The SMGA: helping veterans though the healing power of golf....

Ed Brzychcy is the host of The Leadership Update Brief...

The Leadership Update Brief on C-Suite Radio with Ed Brzychcy...