About The Devil Pulls the Strings Podcast Series
Do you like when time travel, twisted history, and secret societies collide?
The Devil Pulls the Strings, described as The Librarians meet The Magicians, is an epic fantasy adventure set in modern-day Wentzville, MO, New York City, and 1813 Genoa, Italy, weaves bromance, Slavic mythology, secret societies, Paganini's music and time travel.
Boone Daniels (22) has problems, debilitating panic attack, gut-wrenching guilt, an evil spirit wendigo haunting him since age six, and now he almost killed his best friend in a joust. But when he fills in for his injured friend at a New York City gig, he ends up meeting the gig's contact, Professor Stone, at his NYC brownstone where his body falls from the balcony and the place explodes with gun fire.
Boone barely escapes but uncovers a sinister plot to perform a rare Paganini piece that summons the Devil to trap Baba Yaga and destroy modern-day New York City and finds himself on a race through time to capture the cursed melody. Along the way, a crazed immortal, steampunk vampires and Baba Yaga set the stage for war, and Boone shall have to risk death for redemption. Because all Boone wants is to keep a promise to a friend. The same friend, he almost killed last Sunday during a joust.
Can a small-town Missouri musician outplay the supernatural and save NYC's soul?
The Devil Pulls the Strings is the pulse-pounding first tale in the Archivist series. If you like when tortured heroes, epic battles, time travel, twisted history and secret societies collide, then you'll love J. W. Zarek's spectacular page-turner.
This audiobook is narrated by award-winning, professionally trained multi-media performer & audiobook narrator, Curt Bonnem. And for music lovers, includes music by world-renowned musicians Oleg Bezuglov, Natalia Bezuglova, and Vladimir Gapontsev.
Buy the full audiobook at https://bit.ly/DevilPullsStrings. Learn more at jwzarek.com. Chapters released weekly on this podcast.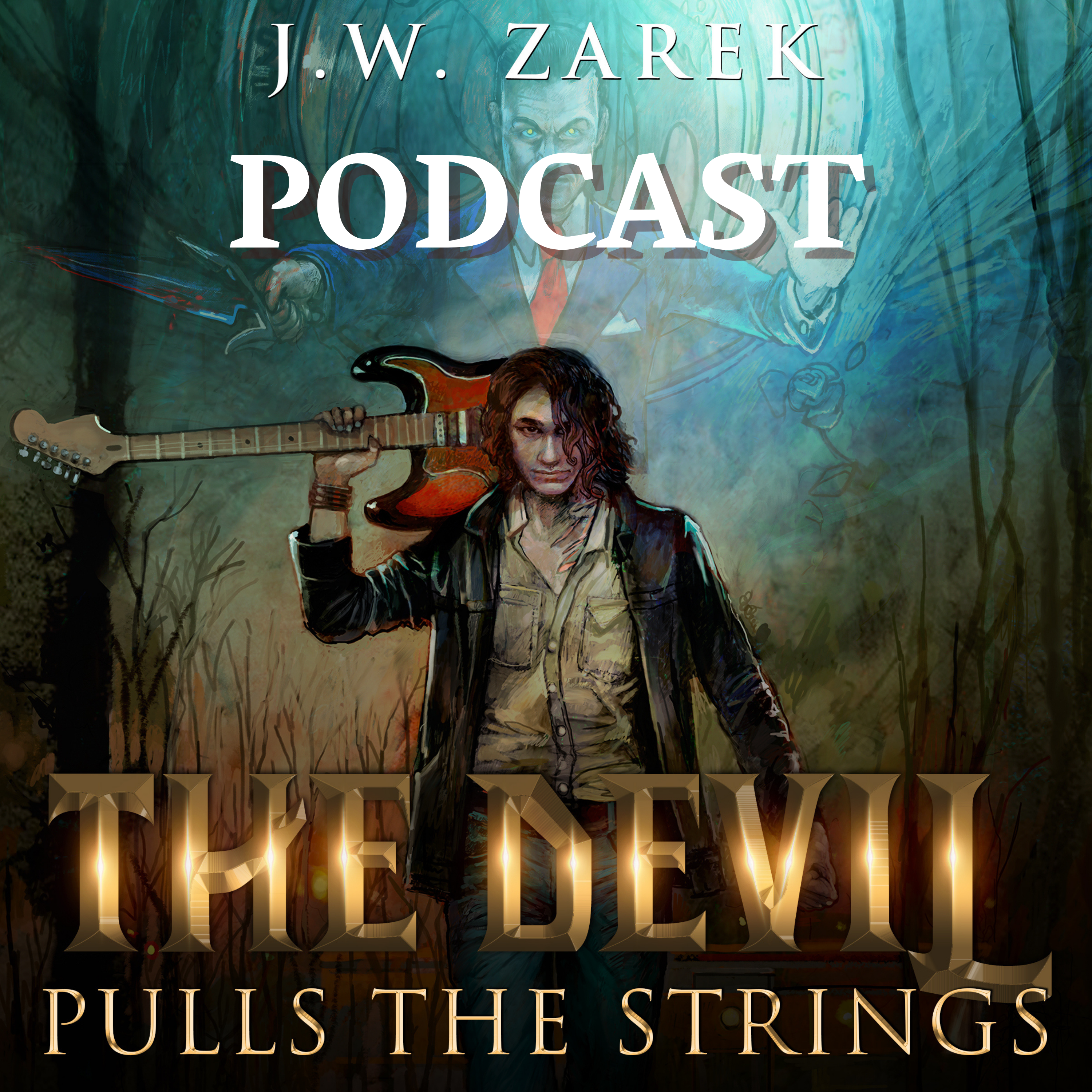 At a public quad in front of the NYU Stern...

The taxi is teleported to the address provided by the...

Boone arrives at the Port Authority Bus Terminal in NYC,...

On the bus ride from Wentzville, MO to New York...

Scene opens at the same jousting arena minutes earlier.After four...

A prophecy scroll found by Scottish Warrior Laureus in the...

Do you like when time travel, twisted history, and secret...