About The Art of Seeing Clearly with Dr. Alison R Tendler
Life is a canvas. Listen as Dr. Alison R. Tendler and her guests paint the stories of entrepreneurs, executives, and business leaders on her podcast, The ART of Seeing Clearly. Through insightful questions and thought-provoking conversation, Alison and her guests explore the essence of what it means to truly experience life, business, entrepreneurship, love, success, and even failure through a clearer lens.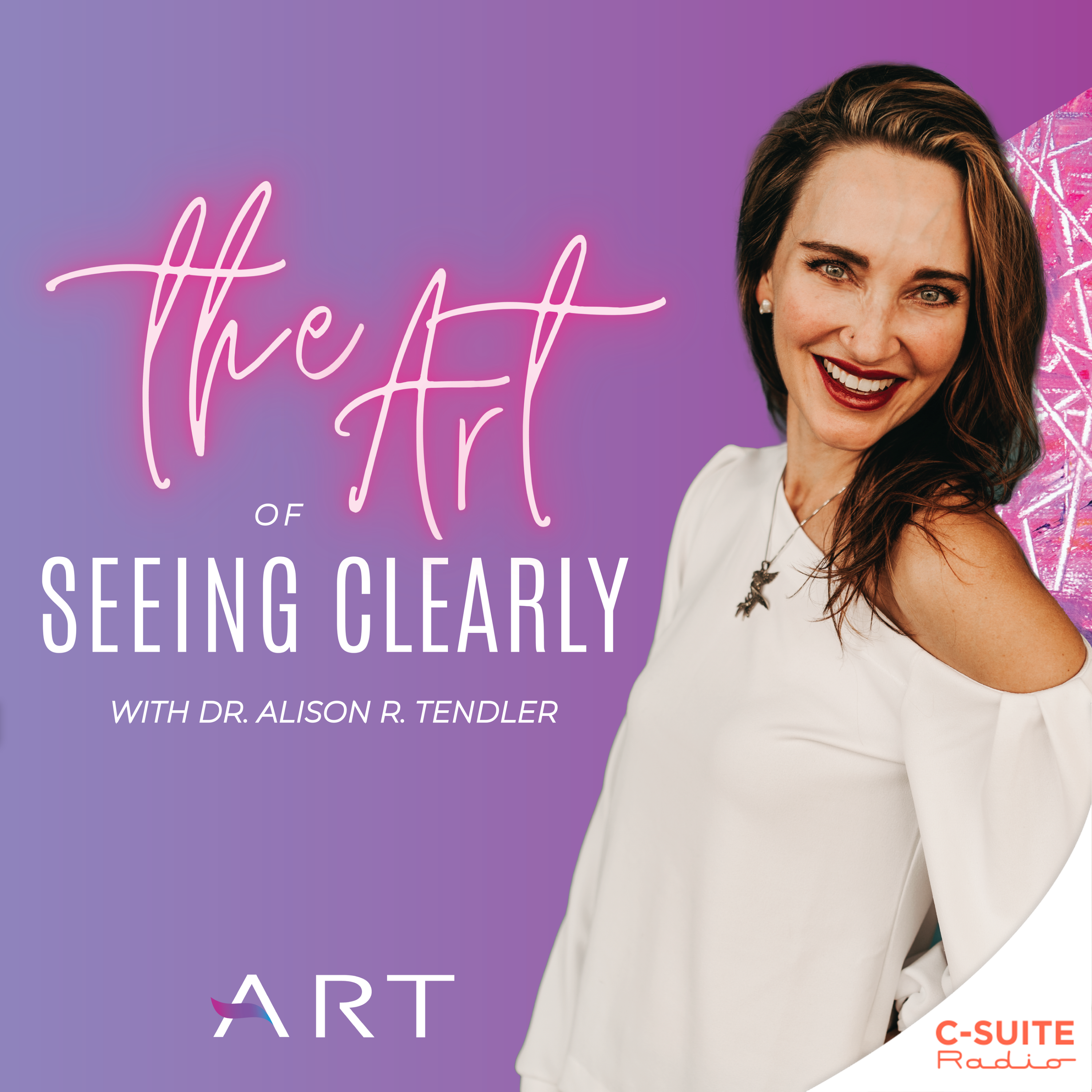 Dr. Robert Melendez is a renowned ophthalmologist, mentor, and visionary...

Rebekah Scott started her career on the playground, literally. She...

Jeff Ernst, Chief Left Brain of PKGD Group, an international...

Meet Beth Jensen, KELOLAND News Director who is a natural-born...

Matt Paulson is the founder and CEO of MarketBeat, an...

Sean Hanlon, CEO of CO-FI, Inc., a first multi-party payment...

Lon Stroschein, past executive, turned entrepreneur, and owner of Normal...

After a tragic medical incident that put Chris onto a...

From the outside-in to the inside-out. Mike Ratkiewicz, founder of...

Madeline Shields, Director of the Bishop Dudley House, and Dr....

Brienne Maner of Sioux Falls Startup and Dr. Alison R....

Motivation and fire drive Tiffany Langer to spread love and...

Sometimes seeing clearly is about better understanding the problem, asking...

Despite catastrophic life challenges, Holly van Hofwegen utilized her faith,...

When is the perfect time to start a business? Chatterkick...

As a radio broadcaster, Melissa knew deep down there was...

Reinvention and seeking new challenges are what drive and inspire...