About Nutrigenomic Nation
On the Nutrigenomic Nation Podcast with Brian Highfield, health professionals talk secrets about nutrition and science based wellness techniques rooted inside your DNA. They share ways to live a natural lifeand the life-changing affects good nutrition can have, and the amazing results you can get by making simple changes to your daily routine.Host Brian Highfield is a nutritionist, author, speaker, and founder of many successful health companies. He educates other healthcare professionals in improving their life and their health through novel breakthroughs in the health and wellness industry.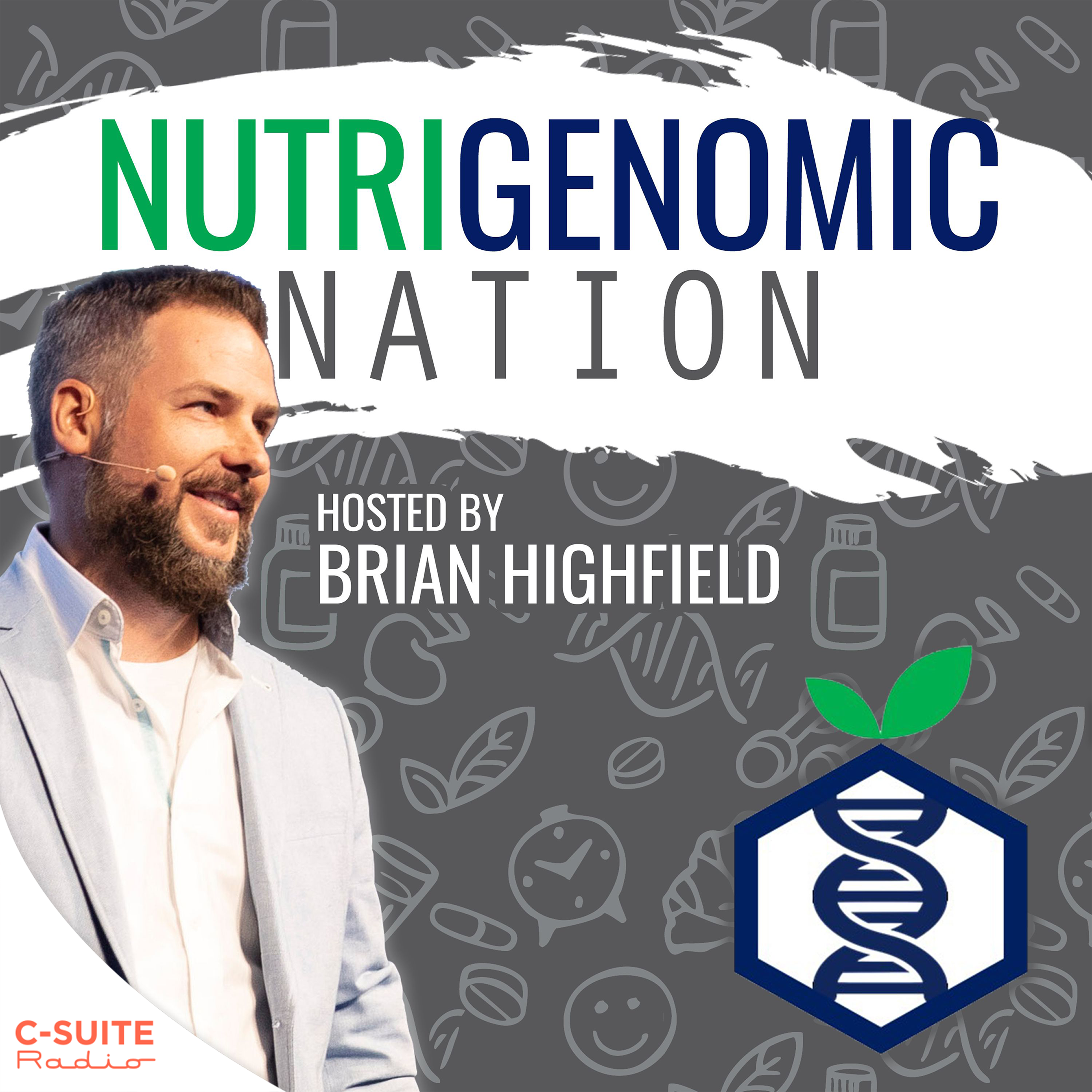 Dr. Melina Roberts is a Naturopathic Doctor, Author of Building...

Dr. Chris Lee is founder and CEO of Elemental Shift...

Dr. Sveta Silverman is former pediatric surgeon from the USSR...

Dr. Darrell Misak, ND, RPh is a Doctor of Naturopathic...

Dr. Brett Brimhall has been married to Holly for 23...

Thomas S. Cowan, M.D., attended Duke University, graduating in 1977...

Dr. Piper Gibson is a Board-Certified Doctor of Natural Medicine...

Sarah Rahal, MD is the founder of ARMRA, a bioscience...

Melissa has a Masters in Holistic Nutrition as well as...

Dr. Livingood is a Doctor of Natural Medicine and chiropractic...

Dr. Guy Citrin, ND, dedicates his time and expertise to...

Courtney Ross truly has a passion for fitness, personal wellness,...

Dr. Lauren Tessier is a Naturopathic Physician licensed by the state...

Dr. Ryan McNally is the Medical Director of Aspire Regenerative...

Brittany Ferri is an occupational therapist and the founder of...

Dr. Sartia Cox founded the non- profit organization, Advancement of...

Dr. Jillian Finker, Naturopathic Doctor has a private practice in...

Shannon Eggleston is a graduate of Advanced Clinical Training in...

Dr. Kelly Bay, DC, CNS, CDN, received her Doctor of...

Dr. Stephan Hoody is an award-winning Nutritionist and Chiropractor. He...

On the Nutrigenomic Nation Podcast with Brian Highfield, health professionals...