About LeadHERship Global
Imagine if you could overhear intimate, unfiltered conversations between the world's most influential and inspirational women? Now you can! LeadHERship Global is a podcast for unstoppable women.- Step into courage and bold leadership to increase your impact- Hear inspiring interviews with powerful women in business, politics and entertainment- Listen to define your vision, grow your leadership, expand your influence, increase your impact and leave a lasting legacy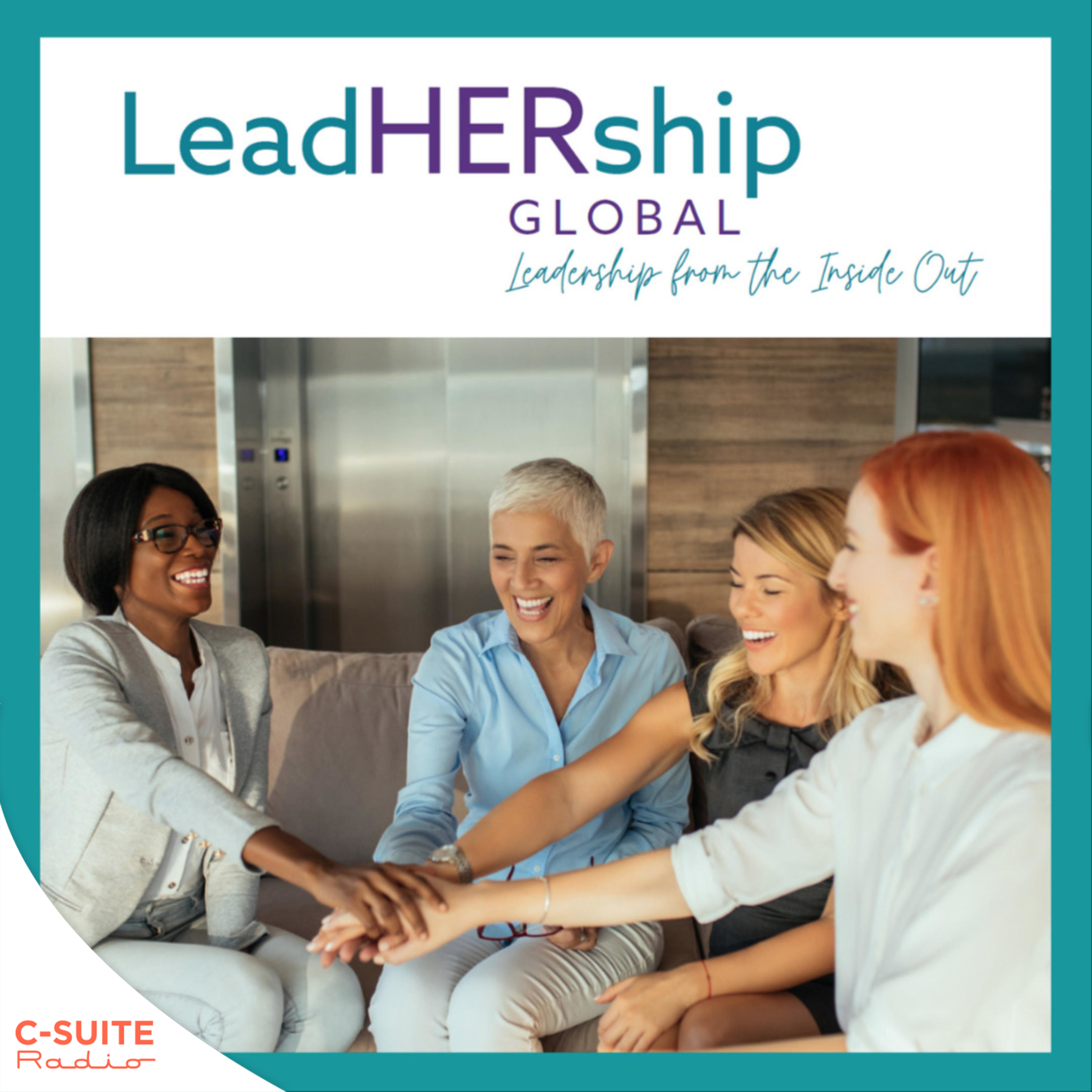 Digital media connects people in ways never before possible, enabling...

Much like confidence, belief is a self-fulfilling prophecy. You are...

Only 2% of companies founded and led by women get...

We don't tend to think of the workplace as a...

Good leaders often possess a combination of various "leadership qualities,"...

Most organizations understand that marketing is important, but few adopt a truly holistic...

As we shift our thinking about our situation, there is...

Raising finance for your startup can be challenging, particularly as...

Gartner defines the future of sales as the permanent transformation...

Microaggression is a term used for brief and commonplace verbal,...

Is your personal brand living up to your aspirations? When...

Setting good personal boundaries is critical to creating healthy relationships,...

Most leaders have moment of intuitive insight, but they don't...

Listen in today as Jacqueline Way, Founder of 365Give, and...

Do you push yourself to be the best? Do you...

What is your brand? What do you stand for?Many people...

If you have experienced devastating defeats, a persistent toxic situation...

After you've been employed for a few years, you probably...

AdaPia d'Errico is Principal and VP of Strategy at Alpha...

Your online social media profile may be as important as...

Many companies spend a great deal of time and money...

Today, we are speaking with Sharon Lechter, keynote speaker, best-selling...

Are you the face of your business? Then the refining of...

What is the significance of the words we choose? Words are...

According to the latest report from the "Brokerage of Speakers...

To maximize your effectiveness you must find your "sweet spot."...

As a strategy, agility is a competitive advantage. Organizations that...

Feeling guilty when you're relaxing because you know you have...

We've all been told over and over again that, as...

The story of the spread and unthinkable human tragedies of...

In a year marked by crisis and uncertainty, corporate America...

Establishing your authenticity as a leader is a two-part challenge....

A great story is powerful and moving. It has heart...

Only 3% of business investment goes to women, and that's...

In a year marked by crisis and uncertainty, corporate America...

More and more women in leadership positions are pushing the...

There's one voice that matters more than any other: the...

We all seek fulfillment in our careers. It's the difference...

Today's executives are dealing with a complex and unprecedented combination...

Today, there is a particular crisis for women—a vast confidence...

We are often asked what it means to have "mastery...

Eventually, every organization faces a serious branding disaster. Think of...

Women in the United States are not in the top...

When companies grow, they are increasing their revenue as fast...

Your awareness of the different levels of leadership, and what's...

Great teams don't just happen. As a leader, it's up...

It's important for women, regardless of their marital status —...

Much like confidence, belief is a self-fulfilling prophecy. You are...

It rests on current women leaders to embrace their role-model...

What would you do if you weren't afraid? What do you...

Some leaders may have diverted their focus away from diversity...

We don't enter the world with it. No one has...

Nobody is born an entrepreneur. Different people take different paths...

Transformational leaders enhance the morale and motivation of those around...

Do you feel disengaged in your day-to-day work? Do you lack...

Negotiations can be one of the most challenging aspects of...

There are people in life who always seem to be...

In 2018, 30 million small businesses accounted for 99.9% of...

One of the key elements of effective leadership centers around...

Optimizing boardroom decision making through gender diversity should be a...

Relationships are a powerful part of who we are. They can...

If you're not giving yourself the care that you need,...

Unfiltered conversations between the world's most influential and inspirational women.You...

Imagine if you could overhear confidential, unfiltered conversations between the...