About FoundersPlace.co Podcast
"If you build it, they will come -- if they can find you." Founders, entrepreneurs, and big idea people quickly realize that creating a great product is only a small part of their newly discovered challenges to building a company. You quickly move from "visionary" to the company Swiss Army Knife, solving an array of problems - from office furniture to partnership agreements, from hiring the best talent to finding your customers. The challenges are never ending, the answers typically expose another problem. We can't solve everything, but how turning your idea into a product and then taking the product to the right market - and even growing that market - are right in the sweet spot of this podcast. Founders, and those who support them, weigh-in on how to solve these problems and where to turn for answers. Household names and those that aspire to be share insights, strategies, and some occasional hair pulling frustrations on what it means to be a founder -- and why almost all of them will do it again!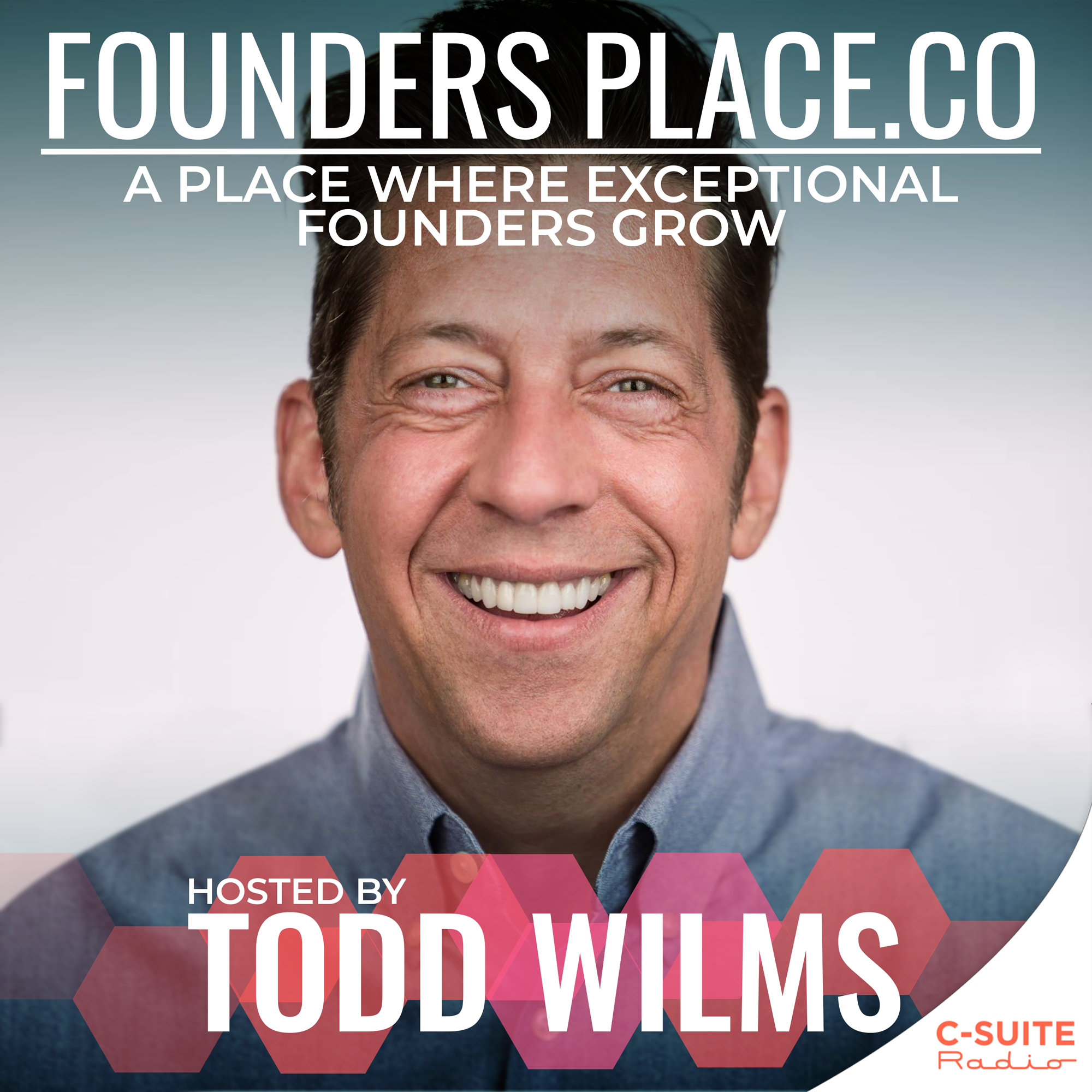 What does it take for a company to grow so...

Building your business isn't about the IQ and the strategies...

As a founder, it was you who created the company...

How would you feel if you step into an organization...

How can you lead your company to a path of...

Not all marketers are superheroes. As a founder, you need...

Not all individuals follow a traditional path in their careers....

Having developed a product is only the beginning. The company...

Starting a business from scratch with almost nothing but your...

There will come a point in your life and your...

In a world where disruption is the trend, transformation begins...

What's the "C" in CMO? Apparently, a decline has been...

Knowing yourself and knowing exactly what you want can help...

Transitions can seem undesirably difficult but with the right amount...

There are different ways to approach marketing and the goal...

Both creativity and leadership are not easy to inspire in...

Company growth is a goal that founders strive to achieve...

Gone are the days when marketing is just one segment...

It's good to really take time and segregate a budget...

Working as a C-level executive is unimaginably difficult and brings...

"The intersection of customer experience is sustainability. It may sound...

The function of a CMO is focused on facilitating sales...

As the function of marketing evolves, so does the role...

A company in their earlier stages always has a notion...

You've got your product, but how well do you know...

How worthy are you? Yes, you have a great idea...

What makes an investor want to invest in a company...

Product ideation can be the most exciting stage in your...

What does it take to get that most coveted funding...

Everyone can't make it to the top all at the...

A lot of people have misconceptions about the American Foster...

Karen Wickre is a veteran editor, content strategies, curator, and...

What would be the best way to approach marketing if...

Lily Zheng empowers employers to create inclusive workplace environments through...

How much should you be watching over your shoulder to...

Fear is a basic emotion that haunts many individuals and...

We often hear how practice makes perfect to the point...

How does a problem turn into an opportunity? Early-stage founders...

The primary purpose of growing a business is to generate...

Leadership is a crowded book topic. A lot of authors...

Have you been thinking in a while how to fill...

Michael King has been in the recruitment industry since the...

As a founder, you make decisions on an everyday basis...

Often, the approach is to try to improve on your...

How do you go about acquiring talents and leaders for...

Marketing can play a different role for different kinds of...

What does having a well-established company culture have to do...

Why should a company like yours choose an exit? Wouldn't...

You are not perfect - you're human. Your being a...

Is it enough for you to be a Founder and...

What is today like for the digital marketer? There are...

How do you think Steve Jobs felt when he was...

Separate is not always better and in marketing, having just...

Achieving company growth is an exciting time. When you have...

How perfect are you as a founder and how much...

For the marketing department, their world can solely revolve around...

Remember how you seemed to like listening to stories as...

Technology is simply overwhelming especially so for a founder who...