About Creating Great Workplaces
Great leadership and a healthy culture are the twin superpowers for any business. Dr. Mark Hinderliter interviews top executives whose companies have been recognized as a "Top Workplace" in their market or industry.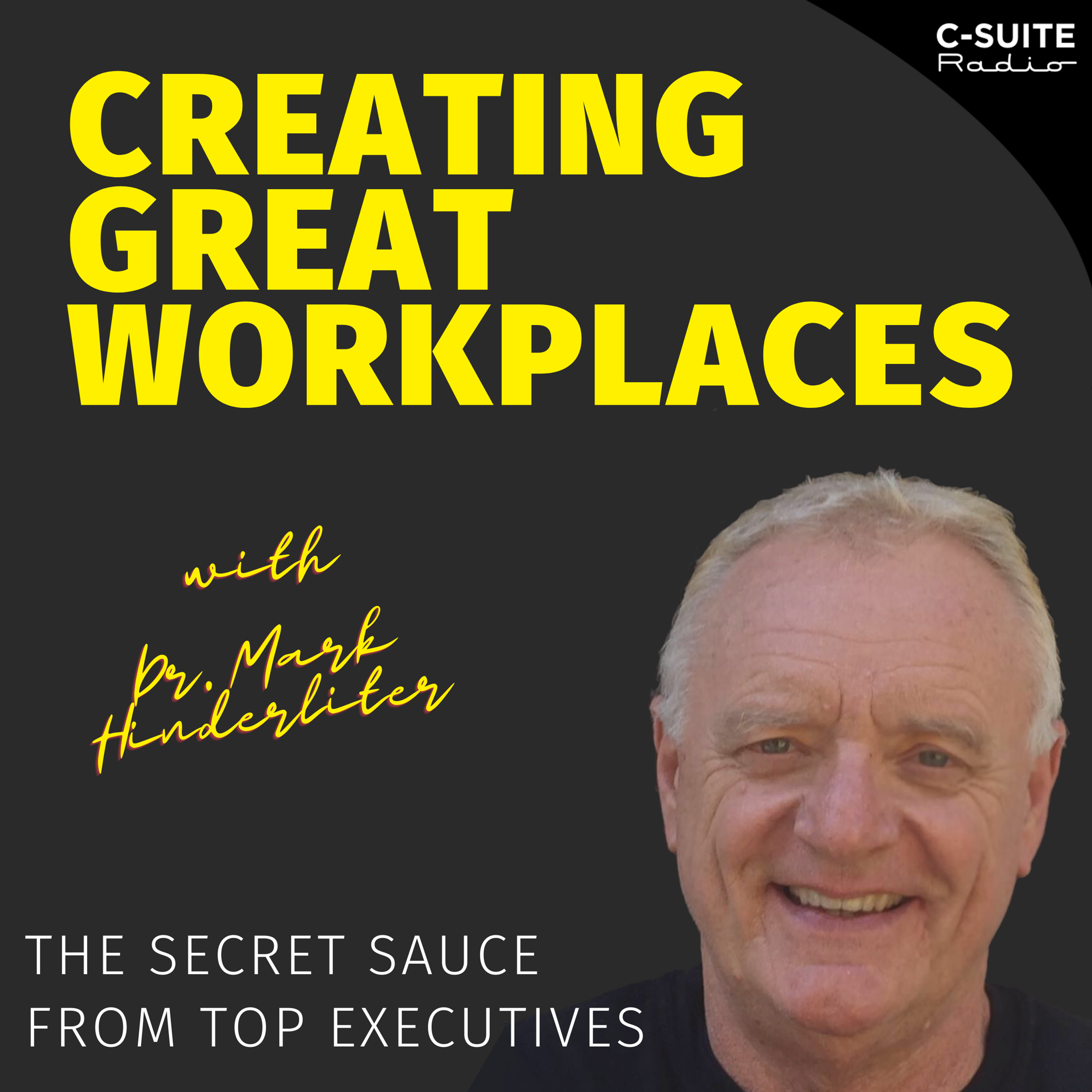 Lisa Earle McLeod, best selling author of five books, talks...

Mark Hinderliter talks about his own experiences with healthy and...

Tricia Benn is a senior executive who has grown two...

Su Bingham is the Founder of the HPWP Group. She...

Victor Fuchs, President of Helix Electric of Nevada shares his...

April Lopinot, Vice President of Human Resource for Keeley Companies,...

Robert Brown, CEO of Olumo, shares his experiences using state...

Cindy Shaw is an entrepreneur and Certified Brain Coach. Her insights...

Bob Pizzini, former Navy Specials Ops and current business owner...

Taking a God First approach to business Website: www.zalemo.com LinkedIn: www.linkedin.com/in/cody-rosier-24730484...

John King is a 6' 8" inch tall serial entrepreneur...

"The times are a changin". Ariana Carruth, an experienced Oil and...

Learn how CEO Sam Thigpen started a business in his...

Effective leadership is an ongoing conversation with people: customers, colleagues, and...

Most companies are now learning to effectively work from home. A...

CEOs can lead their companies to sustained success or drive...

Great leadership is a common topic for books and podcasts. Few...

Leadership and Culture can be twin superpowers, or kryptonite. Janette Marx...

The COVID-19 outbreak is shifting many employees to working from...

Jeffrey Hayzlett is a successful C-Suite Executive, serial entrepreneur and...

Guest: Thomas Johnson, CEO of GetupNGetFIt Website: www.getupngetfit.com Linkedin: https://www.linkedin.com/in/thomasjohnson-getupngetfit/ Busy...

Guest: Lindsay Matush https://www.linkedin.com/in/lindsaymatush https://varioconsulting.com lindsay@varioconsulting.com Lindsay Matush, Founder and CEO...

Guest: Mike Brown, Founder of The Brainzooming Group Brainzooming.com Brainzooming.com/SimpleStrategy https://www.linkedin.com/in/brainzooming...

Guest: Meredith Bell, Cofounder and President, Performance Support Systems, Inc. Website:...

Guest: Mark Johnson, CEO of Xtrii www.Xtrii.com Linkedin.com/in/MarkEdwardJohnson Every business has...