About Get Attitude Podcast with Glenn Bill
Your attitude is the bridge that takes you over the GAP from who you are to who you want to become and from where you are to where you want to go! Glenn Bill, author, speaker, and attitude expert is your host and will help you bridge the GAP in your personal and professional life thru revealing interviews with some of the most influential people on the planet. If you've ever wanted more success in business, more fulfillment, more money & sales...attitude is the key. Achieving a happier life, relationships and the ability to overcome your challenges with those you love...attitude is the bridge. Listen to The GAP and #GETSOME!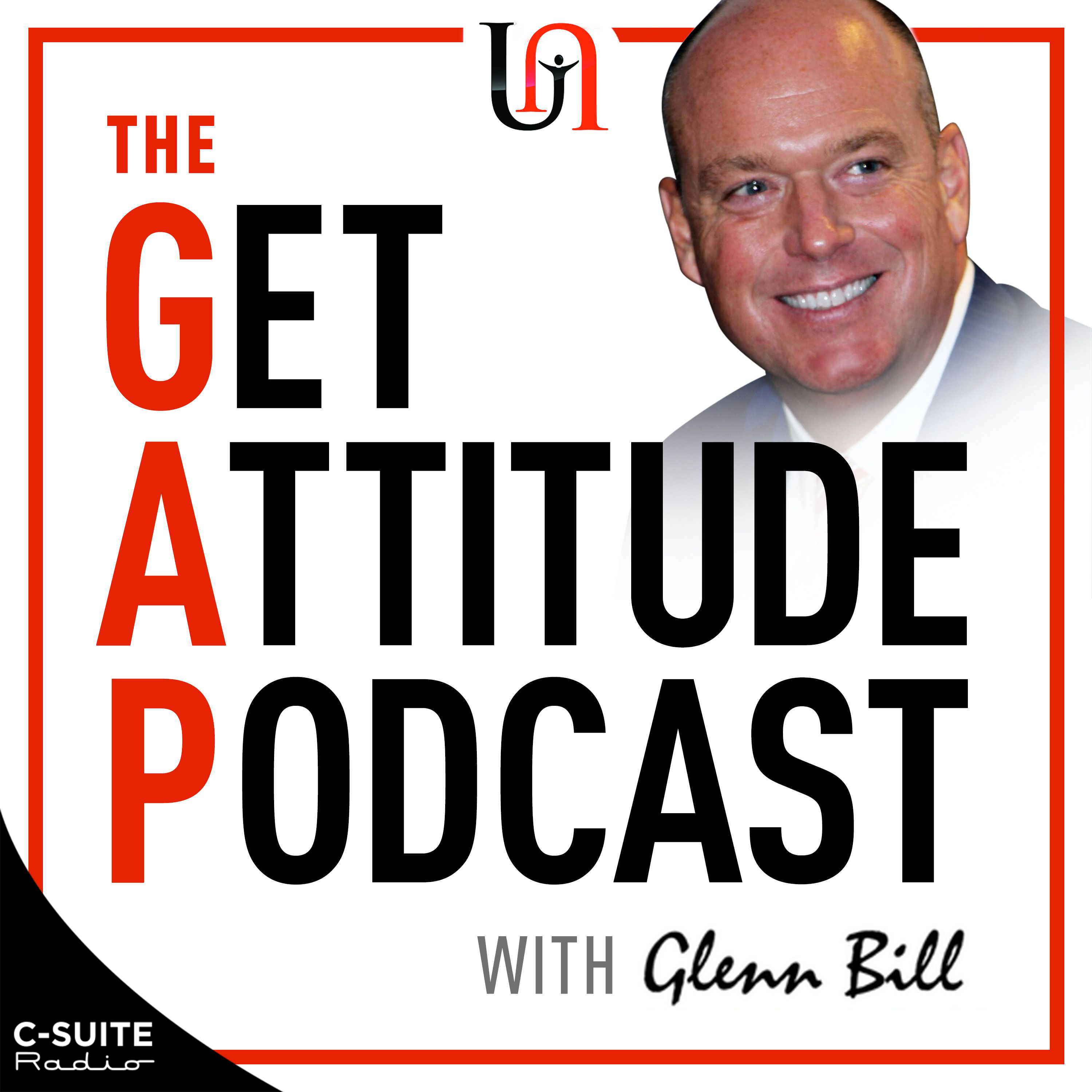 Leslie Calvin "Les" Brown is an American motivational speaker, author,...

Dujuan Daniels is Assistant Director Of Player Personnel for the...

Sean Parnell is a Decorated Combat Veteran, NYT Best Selling...

Louise Thaxton talks about bridging the GAP from Wonder to...

1:01 - We have done it. This might be the...

SUBSCRIBE / RATE / REVIEW 👇WATCH or LISTEN to FULL...

On this episode of the Get Attitude Podcast, Glenn Bill...

Susan Van Hoosen is author of "One Bite at a...

Sharon Phillips is guest on this episode and talks about...

Nisan, the Fitness Preacher & 2015 FBS PT of the...

Glenn Bill takes this episode to introduced Booster #9 Eat...

SUBSCRIBE / RATE / REVIEW 👇 WATCH or LISTEN to...

At the time of this recording, Gannon Switzer was Vice...

Glenn Bill chats with Keynote Speaker and Author, Greg Reid....

"Discover the Difference Between Selling and Settling" _  _  _  _  _  _  _  _  _  _  _  _  _  _   SUBSCRIBE /...

Glenn Bill introduces Booster #8, Love Adversity and announces his...

IU Football Head Coach Tom Allen is a guest on...

Patrizia Marin calls in from Italy. Patrizia is CEO of...

Jennifer Gitomer is a renowned national sales and sales management...

Jeffrey Gitomer is an American author, professional speaker, and business...

Glenn teases the upcoming Booster #7 Grow Or Die guests....

Glenn Bill invites 4 black men, Allan Halliburton, Raphael Coffee,...

Glenn Bill talks with Ken Walls about bridging the gap...

SUBSCRIBE / RATE / REVIEW 👇 WATCH or LISTEN to...

Beth McKinley is a Health Coach and Motivational Speaker at...

3:26 - Get Real About Love book, what is the...

* YouTube - https://www.youtube.com/channel/UC2HgZDU25VMczxi55t0lnMg * iTunes - https://podcasts.apple.com/us/podcast/get-attitude-podcast-with-glenn-bill/id1480619424 * Spotify...

CLINT ARTHUR: Host of The Greatest Show of All Time...

NEED MORE ATTITUDE? Visit the University of Attitude. America's #1...

Joseph David Reitz (born August 24, 1985) is a former...

Race and Football in America tells Taliaferro's story and profiles...

Glenn Bill presents the kickoff to month #5 with Booster...

From college to the NFL, Gary has always been a...

2:33 - What is MortgageCoach? 6:20 - What is Dave's...

Steve Jacobson talks about letting peace be your referee. As...

1:57 - Do more than you are paid for 6:50...

1:24 - Create a vision for yourself 5:00 - Do...

1:31 - Bill Hart intro 2:27 - tell us about...

Special guest Debbie Biery joins Glenn Bill on this episode...

1:19 - Austin's intro 5:48 - What was the self-talk...

Whether you're looking to find your personal purpose & passion...

With the New Year quickly approaching, the subject of goals...

A signature away from bankruptcy, on the brink of divorce,...

Lori Wilson is an Emmy Award winning news anchor and...

What would happen if all your wildest dreams came true,...

Having a big goal begins with self-belief, but what happens...

Realizing a dream begins with realizing that you are in...

In order to center your attitude towards "nice" you must...

Being nice is easy when you're feeling your best. How...

Can you be a manager and be nice around the...

We're leading off our first set of interviews on Attitude...

From your own mother to Mother Teresa, being nice is...

To guard against the negativity in the world, in your...

Do you have attitude? The RIGHT attitude? The Get Attitude...