About Enjoy A Cancer-Free Life
Dr. Tedd Koren talks all-natural remedies for the life-threatening disease in the "Enjoy A Cancer-Free Life" podcast. Dr. Koren believes that cancer is natural, and therefore so is the cure. He interviews other thought leaders in natural healing and shares their insights to help listeners live longer and live better. 
Dr. Koren is a best-selling author of "Cancer is Natural, and so is the cure". He treats patients, but mostly he transforms their lives. Tune-in for tried-and-true remedies for a longer and happier life, naturally.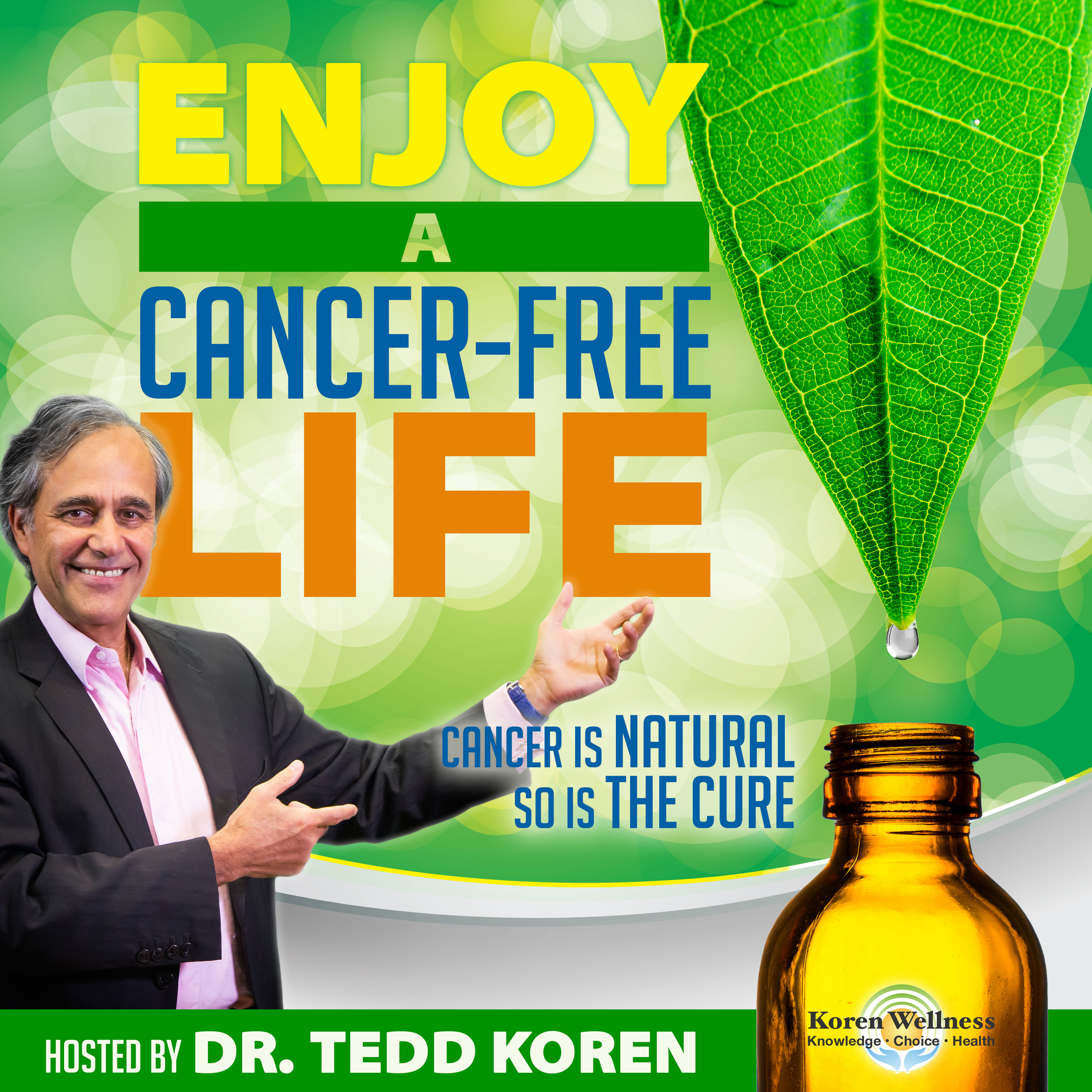 Caroline Blazovsky is the CEO of My Healthy Home®, a...

Mary Beth Gonzalez is the founder of the Nicholas Gonzalez...

Keith Scott-Mumby is a professor at the California Institute of...

Dr. Valerie Simonsen is a licensed naturopathic physician and an...

Dr. Thomas Levy is a board-certified cardiologist and a bar-certified...

Dr. Barwell is the Founder and President of the Chiropractic...

Mandara Cromwell, D.C.M., is an entrepreneur and inventor, who is...

Chunyi Lin is a leader in Qigong for wellness and...

Dr. Mara is a chiropractor and healer in New Hampshire....

Michael develops safe manufacturing processes and pure ingredient formulas for...

Doctor Gerald H. Smith is a recognized international authority on...

Dr. Evangel is a Chiropractic Physician. When it comes to health-related...

Linda L. Isaacs, M.D. is a doctor of internal medicine,...

Patrick K. Porter, Ph.D. is the founder and Chief BrainTap...

Bryan Fetzer is the co-owner of Iron Faith Nutrition. He...

Dr. Lou Trovato is owner and senior doctor at Meetinghouse...

Dr. Natasha Campbell-McBride holds a degree in Medicine and Postgraduate...

It was a pleasure for me to have a conversation...

Dr. Michael Margolis, DDS, DIM started his career in a...

The nutritional foundation of Sally Fallon Morell's work and much...

Welcome to the "Enjoy a cancer-free life" podcast with Dr....