About Endless Coffee Cup
Endless Coffee Cup is a discussion of marketing news, culture, and media for our complex digital lifestyle. With a wide range of marketing topics, we bring insights beyond the headlines, and a challenge to "ask why." Hosted by Matt Bailey, CEO & Founder of SiteLogic.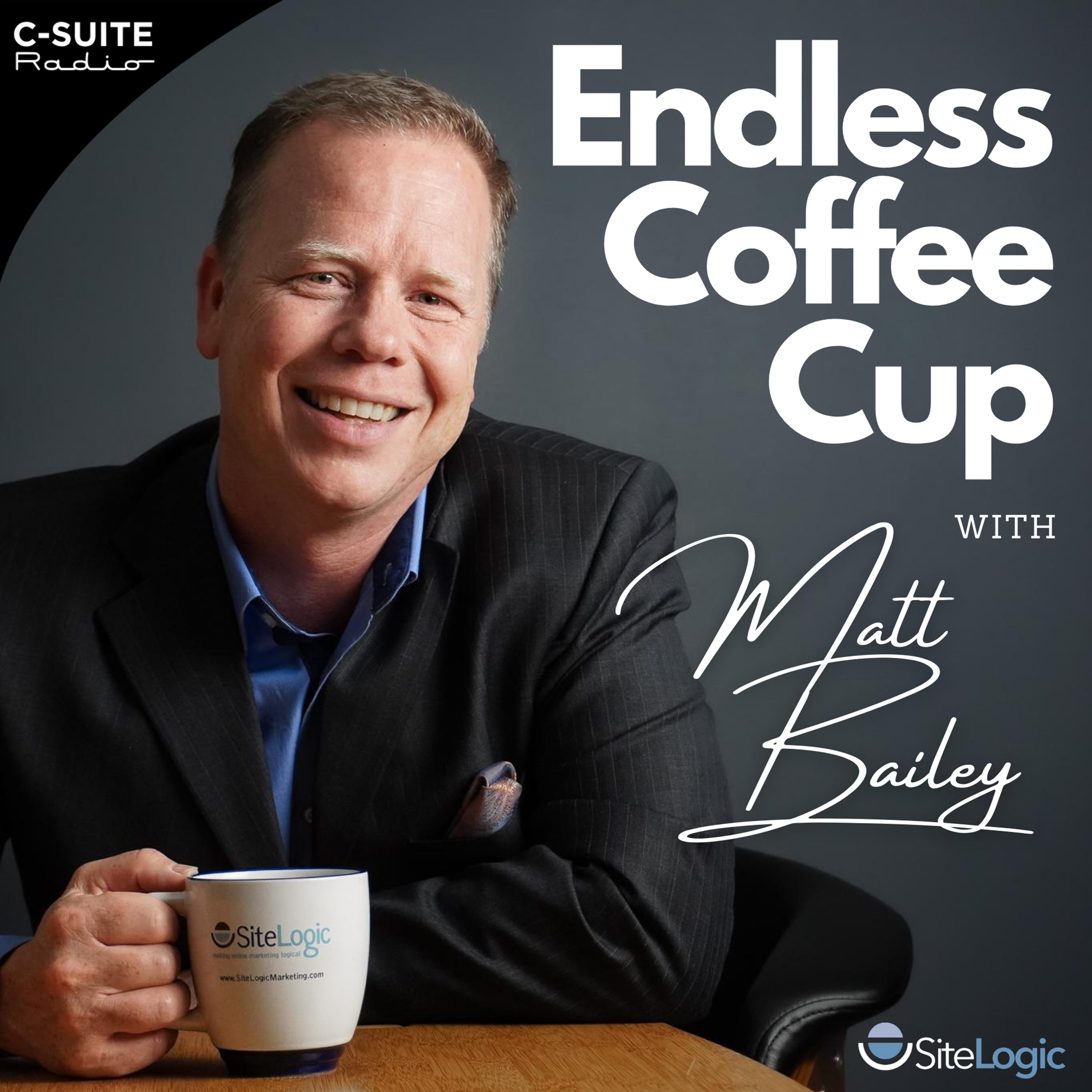 YouTube is dominated by creators, instructors, and seemingly everyday people....

In large part, B2B sellers have not developed virtual selling...

Early this year, Dutch publisher Nederlandse Publieke Omroep stopped using...

Nolan Higdon, author of The Anatomy of Fake News, joins...

Have you ever stopped to think about all of the...

Are marketers and marketing media ignoring the economic realities of...

In this podcast, an interview with Nolan Higdon, author of...

Keywords are the foundation for digital marketing. They provide in-depth...

Is the Traditional Sales Funnel an Effective Tool in Modern...

Can we trust studies that claim to decode Google? Many...

My guest is Dr Augustine Fou, an Ad Fraud expert....

Matt and Ashley met up and recorded a socially-distanced podcast...

Classes are moving online! But is that a good thing?...

How does a training manager measure the effectiveness of their...

As the world events have forced us to do business...

Did you know that there is a part of your...

In this episode, Matt and Ashley discuss Google's latest major...

Content marketing is a huge buzzword, but what it stands...

Influencer Marketing has heated up over the past years as...

By nature, the majority of business owners are not marketers....

Ashley Schweigert returns to talk through the many details of...

Kim Krause-Berg joins Matt to talk about recent developments in...

Preparing Marketers for the Age of Automation Michael Stebbins, Chairman...

Longtime associate Ashley Schweigert joins Matt to talk SEO. Recently,...

Sue and Matt wonder if social media and networking technology...

Matt is joined by Stewart Bewley of Amplify. Stewart helps...

Sue Grabowski joins Matt to discuss how to approach social...

Matt and audience favorite Mike Stebbins get together and of...

Matt and Jim discuss the shifting landscapes of technology and...

In this episode, Ben joins Matt again as they discuss...

Matt and Ben read through the latest marketing headlines and...

Kim and Matt continue the conversation from the last show,...

In the second of four episodes featuring usability guru Kim...

Sometimes the simplest of changes can increase your website's effectiveness....

In this episode, Matt welcomes Jim Kadlecek to the show....

Matt welcomes Jason Bruckner, Social Media Manager at Sanctuary Marketing...

Michael Stebbins of OMCP.org joins Matt again to discuss business...

Holiday Marketing TrendsAfter the billions of dollars spent each day...

In this conversation, Michael and I dig into the competencies...

This is the first of three podcasts with my friend...

My brother Ben joins me again to talk about analytics,...

In this episode, my brother, Ben Bailey, drops by and...

So - What is Rhetoric? You may have heard politicians dismiss...

Sue joins me again as we explore the modern difficulties of...

In this episode, Matt is on his "UK Speaking Tour."...

Matt and Sue are often asked to speak to university...

Words are central to this episode. How words are used,...

Shiny Things Headlines dominate the early part of the show,...

The nature of online marketing has forced a dramatic increase...

What makes Marketing Authentic? Matt and Sue attempt to get...

Matt & Sue talk about how clients and agencies look...