INSIGHTS CPQ's Other Life
INSIGHTS CPQ's Other Life
https://c-suitenetwork.com/wp-content/uploads/2017/11/insights-cpqs-other-life.jpg
620
360
C-Suite Network
https://c-suitenetwork.com/wp-content/uploads/2017/11/insights-cpqs-other-life.jpg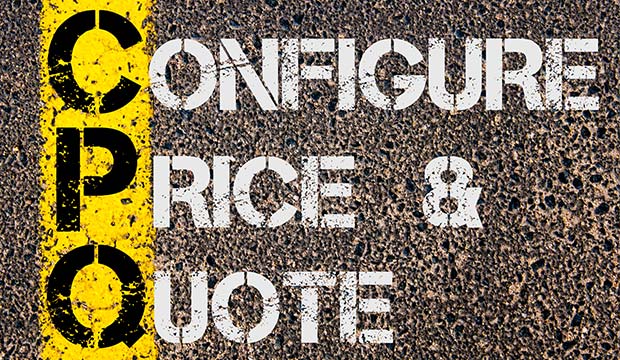 [Live Demo] How to Scale Your Customer Service Capabilities
Register now! Learn how PureCloud, an all-in-one cloud contact center solution makes it easy for your business to thrive.
Configure, Price, Quote systems have a name problem. When they debuted, their basic functions gave a name to the category that was self-explanatory, and it fit well. As with any good idea in technology, however, frequent use brought with it demand for more functionality that quickly outstripped the technology's charter — a happy problem.
Today's CPQ does all that its title initials claim as table stakes, and its new value is in making better use of time for sales reps and literally the whole organization.
The change that's been happening, thanks to CPQ, is the same one that swept through most other parts of the front office in recent years. It has accelerated once slow processes and driven revenue generation.
With CPQ — as with the rest of the front office — we went from trying to automate individual activities to automating activities linked together to form whole business processes, thus accelerating them.
In CPQ's case, this has meant constructing a proposal and contract from the basics of a quote, getting the order or renewal, and billing and collecting without the need to pause between steps and without long handoffs between different departments.
The CPQ process also captures more data, providing raw material for analysis and improvement. It's now called the "quote to cash lifecycle," and though it might look like regular selling, it takes away a lot of randomness in every step.
Propose and Contract
Almost as soon as we were able to generate them, we discovered that the purpose of accurate quotes was not to make nice proposals but to speed up a business process by capturing key information from a single reliable source.
Many elements of a proposal, such as the bill of goods, terms and conditions, also are fundamentally important to generating an accurate contract.
Ensuring that a CPQ system isn't an island of…