Connecting with patients: Shaun Chilton, CEO of Clinigen Group
Connecting with patients: Shaun Chilton, CEO of Clinigen Group
https://c-suitenetwork.com/wp-content/uploads/2017/07/connecting-with-patients-shaun-chilton-ceo-of-clinigen-group-1.jpg
450
450
C-Suite Network
https://c-suitenetwork.com/wp-content/uploads/2017/07/connecting-with-patients-shaun-chilton-ceo-of-clinigen-group-1.jpg
When Shaun Chilton started his career with a law degree, little did he expect that he'd eventually be leading an international pharmaceutical company. "Scarily, I've been in the pharmaceutical industry for 26 years," he laughs, walking The CEO Magazine through the progress of his career.
From entering the field in 1991, to working in 'big pharma', before moving to commercial and operational roles on national and then international levels, he's had quite the journey. "I jumped the fence from the pharmaceutical industry to pharmaceutical services," Shaun says. "I ran a number of companies that spanned the pharmaceutical product life cycle before I joined Clinigen in 2012."
Shaun Chilton picks up the baton
He adds that his working relationship with Clinigen's previous CEO, Peter George, delivered a masterclass in mentorship and succession. "We got on very well and we had similar views on business, as well as the pharmaceutical and healthcare world. I knew that we would eventually work together again."
In fact, the pair became reacquainted to discuss an opportunity in the middle of 2011. "Peter was about to set up what's now Clinigen Group. He had the initial idea of bringing a number of businesses together and he needed somebody to join as COO to help him build that business." As it turns out, that man was Shaun, who later became CEO in 2016. "I suppose I was an ideal successor to Peter. My background, a mix of international pharmaceuticals and international services, was pretty much tailor-made for what the Clinigen Group was to become, and certainly what it could become in the future.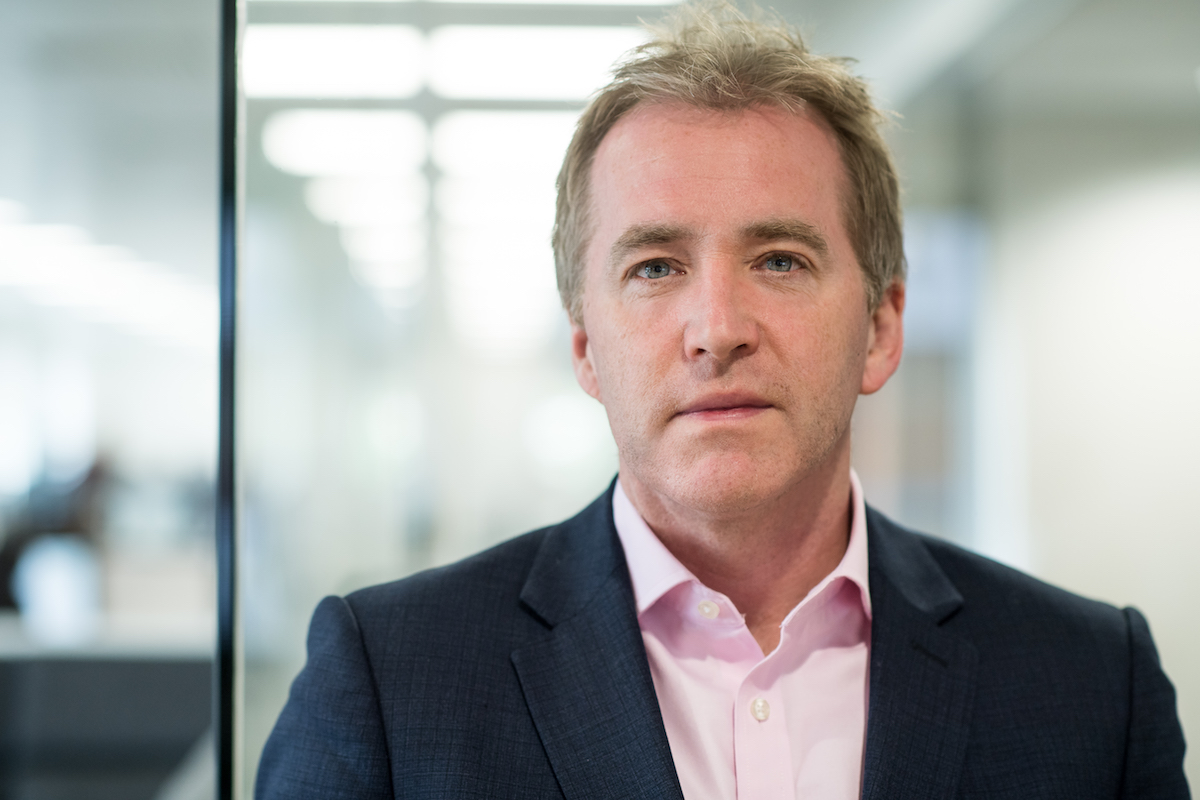 "The succession plan that we went through was basically a case study in how to handle internal succession. Everybody – investors, external and internal parties – has been very happy with the passing of the baton from Peter to me. The implementation of the plan was handled very well. I couldn't have asked for a better grounding to get there."
Clinigen Group is in good hands
With the baton firmly in hand, Shaun believes the success of Clinigen is bound in its distinctive offering. "I think our…